Chicago rebounded from last week's shutout at the hands of LA Galaxy to overcome a road-weary Vancouver Whitecaps on Pavel Pardo free kick, as the Fire improved their overall record to 9-6-4, and drew even in the standings with New York Red Bulls with the 1-0 win. The Whitecaps, playing their fifth straight match on the road dating back to mid-June, could not overcome a man advantage for the final 20 minutes to find an equalizer against Chicago after quick back-to-back yellow cards against German international Arne Friedrich in the 67th and 69th minutes. Chicago got on the board early by way of a Pavel Pardo free kick after Patrick Nyarko drew a fould just outside the box. Pardo measured up a perfect ball that floated to the upper 90 and well out of reach of GK Joe Cannon to put the Fire up in the 10th minute. The offense was all Chicago needed, as Vancouver struggled to find scoring opportunities most of the match. "I thought the whole team was playing fantastic. We addressed the situation with them and Mattocks and his pace and his athletic ability, especially when Robson was getting the ball," said coach Frank Klopas. "We didn't give them a lot of space and we stayed compact. Arne was fantastic and so was the rest of the team. But it's amazing some of the calls that are called against us."

For a second straight summer, Michael Bradley is changing clubs. But this time he is staying in Italy and playing for one of the more prolific clubs in the world. Bradley joined AS Roma from Chievo Verona on Sunday, the Italian heavyweight announced on its website. Roma paid Chievo a transfer fee of $4.6 million plus a 50 percent share in Romanian youngster Adrian Stoian for Bradley, who agreed to a four-year deal. Bradley has already joined his new Roma teammates for their preseason training camp. Signing with Roma is the latest step up the European club ladder for the 24-year-old U.S. men's national team midfielder. He previously played for Borussia Moenchengladbach and SC Heerenveen while also spending a brief loan stint with Aston Villa.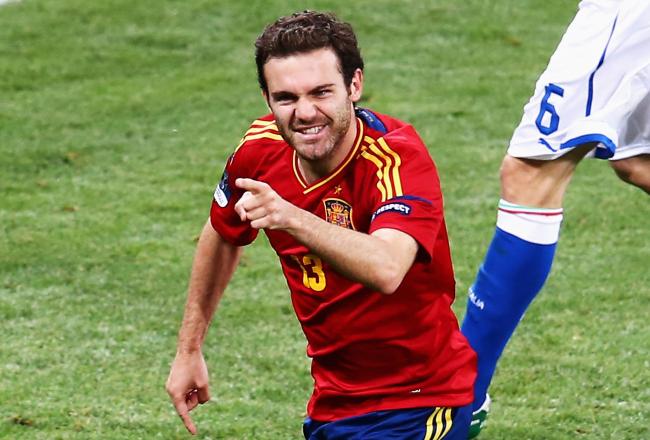 The other 15 teams slated to play men's Olympic soccer this summer will be disheartened to hear that Spain just released its preliminary 22-man roster for the London 2012 Games. Worse yet, said roster features three players from Spain's victorious Euro2012 squad: Juan Mata, Jordi Alba and Javi Martinez. Layer in Bilbao midfielder Ander Herrera, Manchester United goalkeeper David De Gea and Barcelona forward Cristian Tello, and the paper tiger only grows fiercer. Even with the news that budding playmaker Thiago Alcantara will miss London due to injury, the sight of Spain's best must be something akin to crossing the Armada in a dark channel.